Support graduate students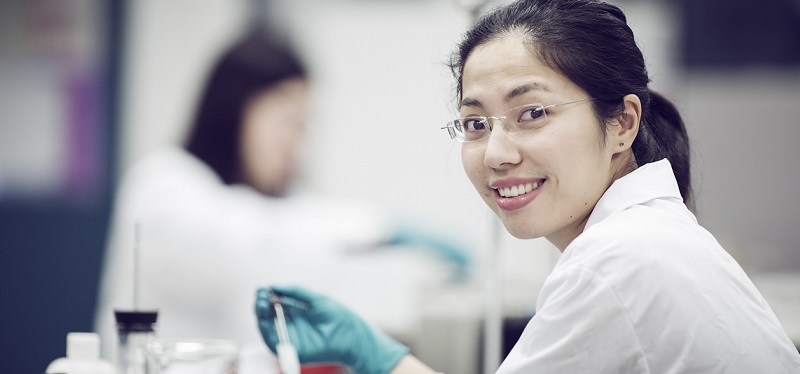 Memorial University is home to the largest graduate school in Atlantic Canada and a thriving community of student scholars. Our graduate students are actively engaged in diverse and exciting research across a range of disciplines. Through their work they address some of the world's most complex problems, contribute to economic growth, and improve the lives of people in the communities we share.
Graduate funding is critical to deliver on the promise of this work. You can make a difference by empowering the incredible potential of our students and their research. Your contributions will create opportunities for success, enabling the best and brightest young minds from Newfoundland and Labrador, Canada and around the world.

Graduate fellowships
The School of Graduate Studies baseline fellowships provide essential support for graduate student research across all disciplines, from education to engineering and applied science. To be eligible, students must meet strict criteria based on past academic performance.
To support graduate education, click "DONATE NOW". This will direct you to the alumni giving page. Check the "Scholarships and Fellowships" option under Area of Designation and write one of the three initiatives listed below in the Designation Information box.
Faculty, staff and retirees of Memorial can choose to support graduate education through payroll deduction.


Dean's Doctoral Award
The Dean?s Doctoral Award is granted to Memorial's top doctoral students. Selection is based on academic excellence, research potential, departmental support, and personal achievements. Recipients of the Dean's Doctoral Award are among Memorial's top student researchers.


Graduate student travel funding
Travel funding provides graduate students with the experience to present at conferences outside Newfoundland and Labrador. Participation in these conferences is critical for students to communicate their research to the broader community, be a leader in their field of study, and expand important professional networks.

If you have any questions about these projects or how to support graduate students at Memorial, please contact Ms. Carol Sullivan, Manager of Fellowships and Awards, at carol@mun.ca or 709-864-3425.