Live on campus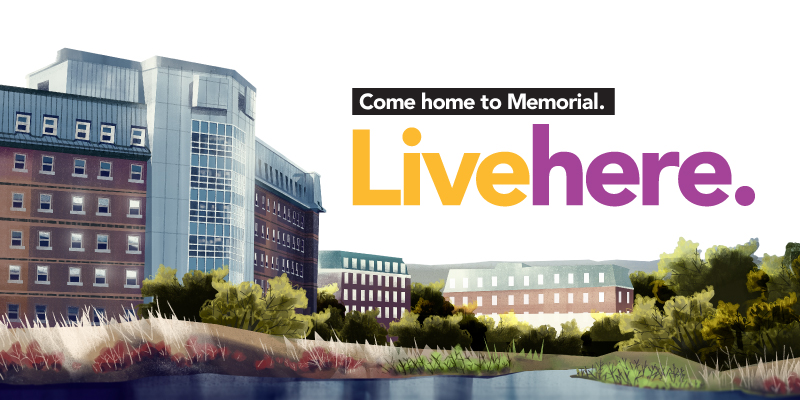 Residence is more than just four walls. Living on campus offers convenience, camaraderie and security in a supportive community that will help you get the most out of your university experience—both academically and socially.
When you put your head on your pillow, you can rest knowing you're protected by 24/7 security, campus enforcement and a team of people trained in medical and mental health first aid.
Rise to the top of the class with support like tutors, peer studying opportunities, and access to Living Learning Communities. Life in residence will open up doors to group activities, sports and events that will lead to life-long friendships.
Whether you're an undergraduate or graduate student there are several student residence options to choose from—including Paton College, Macpherson College and Burton's Pond Apartments— each within quick walking distance to classes, labs, dining spaces, the library and The Works, Memorial's fitness complex. Our Signal Hill Campus, just a short shuttle ride away, also has 87 rooms for graduate students.
There's no better time to call Memorial home. Get details on how to apply to live here.