School groups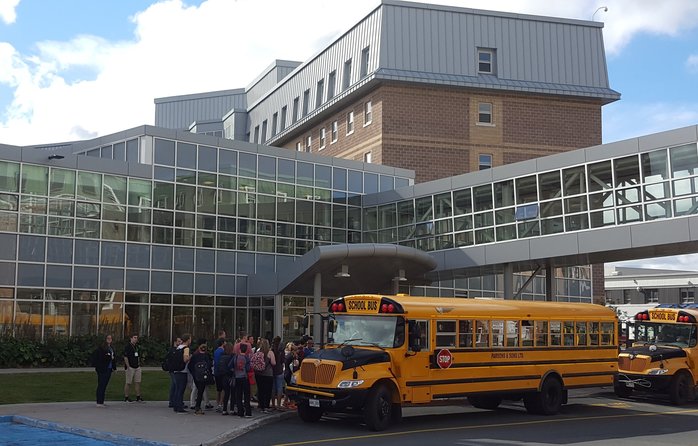 Planning a class trip to St. John's?
The residences at Memorial have everything you need to accommodate your school group in comfort and convenience year-round.
Paton College residences provide dorm-style bedrooms that can house up to two students in each room. Teachers and chaperones are invited to stay in one of our single-occupancy rooms that are dispersed throughout each floor. Spacious common areas provide the perfect location for group activities or socializing among friends.
Take advantage of free campus and residence tours or organize breakfast in the dining hall to give your students a taste of university residence life.
Make this year's class trip one to remember. Stay at Memorial!