President's Report
Memorial University offers a look back on the last year with the release of the 2020 President's Report to the Community, Rising in the East.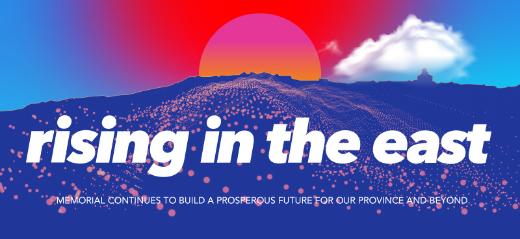 The past year brought new leadership to Memorial, and presented new opportunities to unite the community. On Friday, Jan. 29, Dr. Vianne Timmons presented a report to the community at a Board of Trade virtual event.
The report focused on Dr. Timmons' time since becoming president in April 2020, including the fiscal year April 1, 2019 – March 31, 2020, and the academic year Sept. 1, 2019 to Aug. 31, 2020. It includes insights on enrolment, scholarships and fellowships, research, philanthropic support, and tuition, as well as a selection of stories that helped shape the university in 2020. To view the entire report, visit Rising in the East.