Cognitive and Behavioural Ecology
Why Cognitive and Behavioral Ecology @ Memorial?
The Cognitive and Behavioural Ecology Program (CABE) is an interdisciplinary graduate program focused on animal behaviour and behavioural ecology. It is designed to train students in research that integrates cognitive and behavioural studies at the ecological level. Molecular, developmental, and evolutionary aspects of cognition and behaviour are also studied. Supervisors include faculty from the Departments of Biology, Ocean Sciences, and Psychology, the Faculty of Medicine, and the Environmental Science Program at Grenfell Campus, as well as adjunct faculty from the Canadian Wildlife Service, Department of Fisheries and Oceans, the Newfoundland and Labrador Forestry and Wildlife Divisions, and Parks Canada.
Description of programs
MSc – The MSc program involves courses and a thesis and can be completed in two years of full-time study.
PhD – The PhD program involves courses, a comprehensive exam, and a thesis, and can be completed in four years of full-time study.
Contact a faculty supervisor
Graduate applicants interested in research-based programs are strongly encouraged to connect with a faculty supervisor prior to the time of application. Visit the CABE program website for a list of faculty members, their research interests, and contact information. You may also use the Yaffle search application to find a supervisor you may wish to work with.
The School of Graduate Studies offers advice on how to search for and contact potential supervisors. Need more help? Try attending one of our webinars and information sessions for prospective graduate students.
Minimum admission requirements
MSc – Bachelor's degree (minimum second class) in an appropriate area of study
PhD – Master's degree in an appropriate area of study
Graduate student and alumni profiles
Our graduate students come from all parts of Newfoundland and Labrador, Canada, and the world. View the student profile below to learn more about what they do and why they chose Memorial.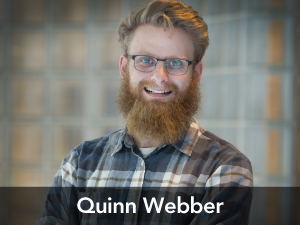 ---
Note: All figures are in Canadian dollars and subject to change. Fees are approved by the University's Board of Regents. In the event of a discrepancy between the fees approved by the Board and those published on this website, the fees approved by the Board will prevail. Financial policies are enforced through the Department of Financial and Administrative Services. For the complete and official list of all fees and charges, visit www.mun.ca/finance/fees/.

Program Information
Duration (Full-time students):
MSc: 2 years
PhD: 4 years
Application Deadline:
January 31 for admission to Fall, Spring or Winter
Funding:
MSc: $21,000
PhD: $22,500
Tuition (NL students):
MSc: $635-$953/semester
PhD: $888/semester
Tuition (Other Canadian students):
MSc: $826-$1,239/semester
PhD: $1,154/semester
Tuition (International students):
MSc: $1,074-$1,611/semester
PhD: $1,499/semester
Request More Information
Department Website
University Calendar
Apply