Comprehensive background report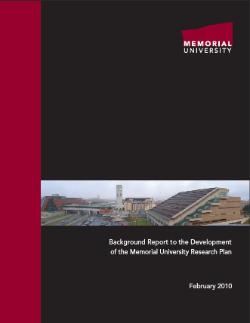 A comprehensive background report highlighting the history and current status of research at Memorial was issued on Tuesday, Feb. 23, 2010.
The 58-page document provides an external scan of key partners and sources of support for research from outside the university.
The report also includes an overview of some research priorities of community, business and regional partners from across Newfoundland and Labrador.
The background report was used during the internal and external consultation sessions that led to the development of the Research Strategy Framework.
Download The Background Report to the Development of the Memorial Unviersity Research Plan (pdf).