Employee Wellness Resources
To help support employees' physical, emotional and overall well-being, Employee Wellness has compiled the following listing of resources.
Activities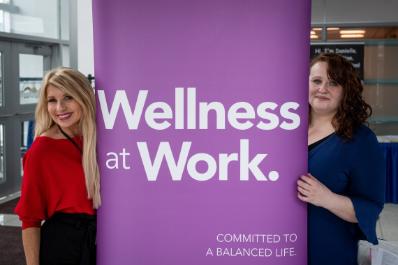 Please click here for information and videos on deep breathing exercises, meditation and yoga.
Community Resources
Please click here for a listing of community resources.
Employee Assistance Program
The EAP is a comprehensive, confidential service available to Memorial employees, retirees and their immediate family members (provided they are also covered under the university's health plan) at no cost, 24 hours a day, seven days a week. This program is provided by LifeWorks (formerly known as Morneau Shepell). For immediate, confidential support, please call 1-800-387-4765 (TTY Service: 1-877-388-0275).
Mental Health Resources
Stronger Minds: a free digital program to help individuals manage their mental health. Developed by BEACON, Stronger Minds provides expert mental health guidance for the emotional wellbeing of anyone needing support.
Medavie Blue Cross: click here to access the mental health services and supports available.
Health Canada has launched the portal,Wellness Together Canada, dedicated to mental wellness. The portal provides free online resources, tools, apps and connections to trained volunteers and qualified mental health professionals when needed. It includes resources from Medavie Health Foundation partners including Stepped Care 2.0, Kids Help Phone, and Strongest Families Institute.
Work Alone Safely
The MUN Safe app has a Work Alone feature that will automatically check in on you while working alone and can automatically trigger a call to your emergency contact if you fail to check in at the allotted time. Available for Apple and Android devices. Geit it on Google Play or the Apple App Store.