Faculty and instructor profiles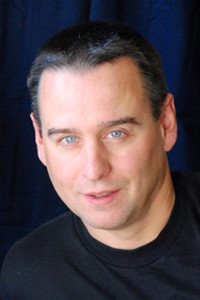 Associate Professor
Tim Jones
BBA, B.Ed. MBA, PhD
Areas of Expertise
Marketing, Strategy
Personal Profile
Dr. Tim Jones' research activities focus on two areas. He conducts research that examines the content
and value of relationships that customers have with individual service providers and service firms. In
addition, he examines the impact of violent content in advertising. His research has been published in the
Journal of the Academy of Marketing Science, the Journal of Service Research, the Journal of
Advertising, the Journal of Services Marketing, Qualitative Marketing Research, the Canadian Journal of
Media Studies, the Journal of Family Violence and in the proceedings of conferences held by the
American Marketing Association, the Academy of Marketing Science, and the Administrative Sciences
Association of Canada.
Dr. Jones taught a variety of marketing courses at McMaster University, University of Calgary, Queen's
University and Nipissing University at both the undergraduate and graduate level before joining Memorial
University. He has co-authored over 30 cases in the areas of marketing strategy, integrated marketing
communications, marketing research, small business management, and marketing ethics – many of
which have been published in marketing or small business textbooks or used in a variety of case
competitions in North America. His textbook and software package, BCAP (Business Case Analysis
Process), is now in its fourth edition.
Dr. Jones has experience as a marketing research consultant for IPSOS, the City of Ottawa, and
Magazines Canada, and as a consultant for management simulation programs at universities in Canada,
the United States, and Venezuela.
Research Interests
Dr. Tim Jones is an associate professor of marketing at Memorial's Faculty
of Business Administration who researches violence in advertising.
Research Highlights
 Jones, T. (forthcoming), Advertising and its Influence on Society, Encyclopedia of Media
Violence. Sage Publications.
 Pliniussen, J. and Jones, T. Marketing with BCAP – 2012 Edition. First Choice Books, Victoria
BC.
 Jones, T. and Taylor, SF. (2012), Service Loyalty: Accounting for Social Capital, Journal of
Services Marketing.
 Jones, T., SF Taylor, and Dacin, P. (2011), Relationship Damage: A New Look at Service
Transgressions and Relational Outcomes, Journal of Service Research
 Jones, T and Chaulk, K. (2011). Online Relational Intrusion: Further Concerns About Facebook,
Journal of Family Violence
 Jones, T., Cunningham, P, and Gallagher, K. (2010), Violent Advertising: A Multi-layered Content
Analysis, Journal of Advertising.
 Jones, T., Taylor, SF, Fabrigar, L., and Fox, G. (2010), Service Customer Commitment and
Response, Vol. 38 (1), Journal of Services Marketing
 Jones. T., Taylor, SF, and Bansal, H. (2008), Commitment to a friend, a service employee, or a
service company: are they distinctions worth making, Journal of the Academy of Marketing
Science, Vol. 36 (5)