Faculty and instructor profiles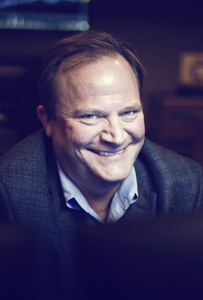 Associate Professor
Lyle Wetsch
MBA, M.Sc.
Areas of Expertise
Marketing
Personal Profile
With over 120 presentations and publications in the past 10 years, Prof. Lyle Wetsch has been actively involved in providing presentations, researching, and consulting with businesses on various elements of digital marketing, especially social media and social networks. Through the Gardiner Centre at the Faculty of Business Administration, he has designed and facilitates the digital marketing program which consists of three certificates, three industry programs and seven power workshops at several locations in North America.
Prof. Wetsch's work in social media has received several global recognitions and he is frequently called upon to provide opinions and insights in the media. He is a frequent presenter at international conferences on the effective deployment of social media in organizations and has also assisted several organizations with the development and deployment of their digital and social media strategy.
Honours/Awards/Accreditations
2013
Hormel Master Teacher
Hormel Teaching Excellence Award
2012
Faculty of Business Administration Dean's Teaching Innovation Award
Listed No. 83 on Best Online Universities' Top 100 Web Savvy Professors
Only Canada professor included on Top 50 Business School Professors on Twitter
Listed No. 66 on Social Media Marketing Magazine's Top 100 Marketing Professors on Twitter
Research Highlights

Wetsch, L. (2012). A Personal Branding Assignment Using Social Media. Journal of Advertising Education, 16(1), 30-36.
Hair, N. & L. R. Wetsch, C. E. Hull, V. Perotti & Y. C. Hung (2012). Market Orientation in Digital Entrepreneurship: Advantages and Challenges in a Web 2.0 Networked World. International Journal of Innovation and Technology Management, 9(6).
Wetsch, L. & K. Pike (2010). Marketing in a Web 2.0 World with a Web 1.0 Mentality: The Challenge of Social Web Marketing in Academic Institutions. International Journal of Electronic Marketing and Retailing, 3(4).