Faculty and instructor profiles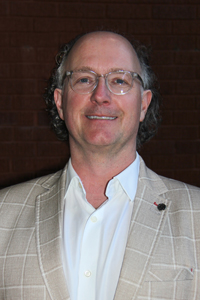 Professor
Kirby Shannahan
B.Sc., MA, PhD
Areas of Expertise
Marketing
Personal Profile
Dr. Kirby Shannahan has a bachelor of science (B.Sc.) in psychology from Memorial University of Newfoundland, a master of arts in sports management from the University of New Brunswick, and a doctor of philosophy (PhD) in business administration (marketing and supply chain management) from the Fogelman College of Business and Economics, University of Memphis.
He joined the Faculty of Business Administration in July, 2009. Prior to joining Memorial, he was an assistant professor at the University of New Brunswick. Dr. Shannahan is an active member of the American Marketing Association (AMA) and the Society for Marketing Advances (SMA) as an author, reviewer, discussant, conference session and track chair. He has extensive experience in the areas marketing, sales and promotions.
Dr. Shannahan teaches courses on topics such as introduction to marketing strategy, professional selling, salesforce management, international marketing, and customer relationship management, a course he co-developed with Dr. Rachelle Shannahan.
His research interests include salesforce management, marketing research, customer relationship marketing and integrated marketing communications. He is primarily interested in helping sales organizations identify, recruit and retain effective sales force members. His research has been published in such outlets as the Journal of the Academy of Marketing Science, Journal of Personal Selling and Sales Management and Journal of Business and Industrial Marketing.