Faculty and instructor profiles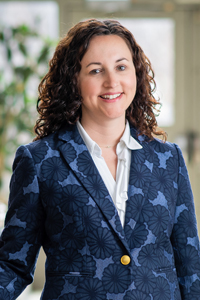 Associate Professor
Jennifer Jewer
B.Ed. (post-Secondary), B. Comm. (Co-op)(Hons.), MA.Sc., PhD, PMP
Areas of Expertise
Information Systems
Personal Profile
Cross-appointed, Discipline of Emergency Medicine, Faculty of Medicine Memorial University of Newfoundland
Dr. Jennifer Jewer is an associate professor in information systems at the Faculty of Business Administration at Memorial University. Prior to joining Memorial, Dr. Jewer was an instructor for the bachelor of technology and master of technology management programs at the Marine Institute. She also taught previously at the University of Waterloo.
Dr. Jewer received her PhD in management sciences from the University of Waterloo. In addition, she has received the Project Management Professional (PMP) designation from the Project Management Institute (PMI). Dr. Jewer has a keen interest in project management and has created a LinkedIn group for Memorial's business students who are interested in this area (click here to request to join the group). Dr. Jewer has also created a project management series to profile Memorial's business alumni who work in project management. The profiles can be found here.
Dr. Jewer's research interests include information technology (IT) governance, digital transformation and health informatics. She's currently conducting several research projects in these areas. She has been published in journals such as the Journal of the Association for Information Systems, the European Journal of Information Systems and the International Journal of Medical Informatics, and has presented her research at numerous academic conferences in information systems and in health informatics.
Research Highlights