Faculty and instructor profiles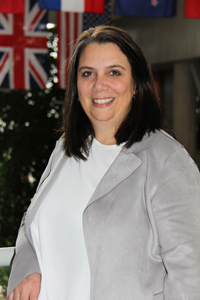 Associate Professor
Jacqui Bartlett
BA (Hons.), LLB, MBA, PhD
Areas of Expertise
Entrepreneurship, Law, Small Business, Strategy
Personal Profile
Dr. Jacqueline Bartlett has worked with entrepreneurs and small businesses in the technology sector for 25 years, including 8 years as in-house counsel for start-ups in Newfoundland and Labrador and three years running a law clinic for start-ups at the Schulich School of Law at Dalhousie University. She also taught entrepreneurship, small business management, business law and strategy at Memorial's Grenfell Campus for over 10 years and has been trained in the lean start-up methodology.
Dr. Bartlett's research interests include the intersection of law and business for start-ups; technology transfer and commercialization; and matters specific to the start-up ecosystem in Newfoundland and Labrador. She looks forward to engaging directly with the start-up community as a mentor, educator and entrepreneur.
Dr. Bartlett holds a PhD in intellectual property law from the University of Leicester and a master of business administration (MBA) from Memorial.
Research Interests
Dr. Bartlett is currently co-authoring a study of the impact of the failure of Consilient Technologies in St. John's, N.L., in 2008. This research is being co-authored by Dr. Blair Winsor of Memorial University and Dr. Colin Mason of the University of Glasgow.