Faculty and instructor profiles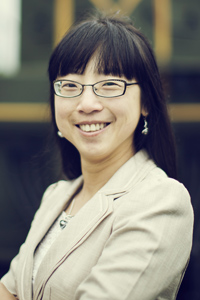 Professor
Ginger Ke
B.Eng., B.Comm., M.A.Sc., PhD
Phone:
709.864.3469
Email:
gke@mun.ca
Office:
BN-3013
Areas of Expertise
Management Science, Operations Management
Personal Profile
Dr. Ginger Y. Ke joined the Faculty of Business Administration at Memorial University in July 2012. She holds a doctor of philosophy (PhD) in management sciences and master of applied science (MASc.) in systems design engineering from University of Waterloo. Prior to joining Memorial, she worked as part-time lecturer in the Dept. of Management Sciences at University of Waterloo and the School of Business and Economics at Wilfrid Laurier University.
Dr. Ke's research interests cover management sciences and operations management, supply chain management, transportation and logistics, decision analysis, and game theory. Her current projects include
investigating the integration of discount decisions of the supplier and carrier in light of the buyer's best reactions; and
seeking applicable and operative approaches to mitigating the risks associated with the transportation of hazardous materials.
Her research has been published in Environmental Modelling & Software, International Journal of Production Economics, International Journal of Production Research, Journal of the Operational Research Society, Transportation Research Part D, and Transportation Research Part E, among others.